Register for FOREVER Virtual!
Join us from wherever you are – virtual event, real hands-on training!
GET REGISTERED
Retiring products!
Save on Mini Books, Faux Canvas Wraps, and Acrylic Panels before they're gone!
SHOP NOW
What our clients are saying…
See how others are sharing life's best stories.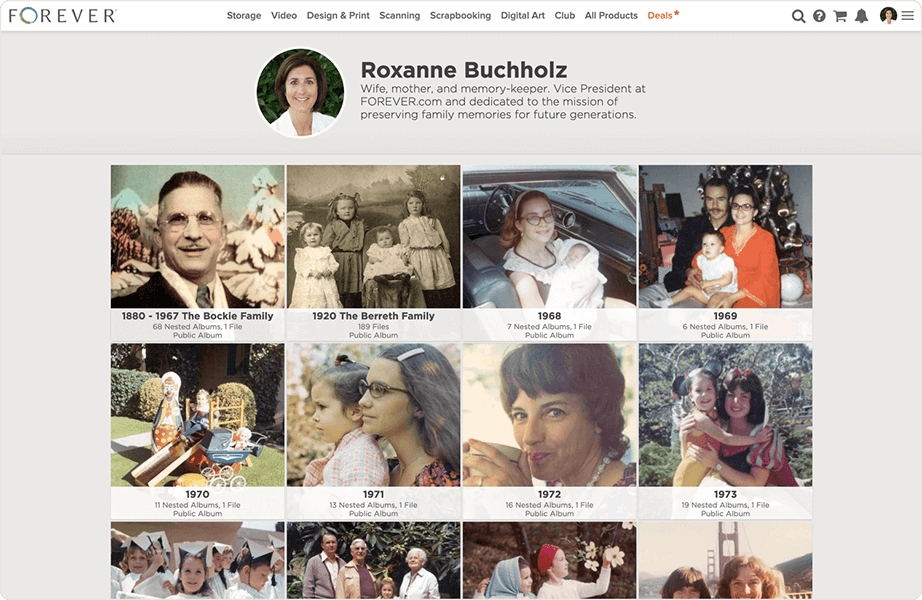 We've made photo and video storage faster & easier for families like yours.
Roxanne dedicates at least 15 minutes per day in her FOREVER® Account organizing and preserving her family's story. She also loves using FOREVER® Design & Print and Artisan to print memorable keepsakes. Check out her beautifully organized public albums and follow along with Roxanne as she makes progress in her account.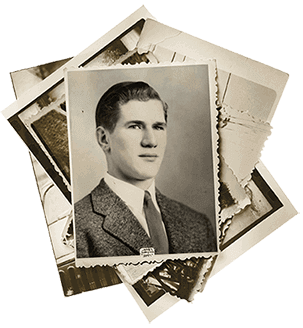 Take a moment now to secure a legacy - FOREVER®.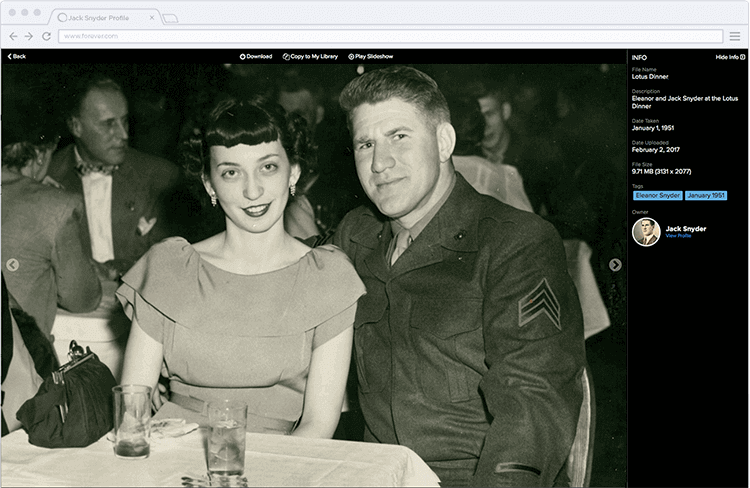 We're here to protect your digital rights & tell your story for generations, guaranteed.
World War II veteran Jack Snyder chose FOREVER® to ensure his story, and the story of the Marine who saved his life, would live on. Now, generations will be inspired by the remarkable legacies of two young Marines. Jack's stories of war now live on through his public albums.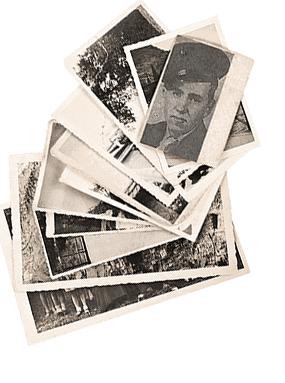 Rest easy knowing your content is always safe.
Our Promise
Pay once for FOREVER Storage® & own it for your lifetime +100 years, guaranteed.
We will never data mine, advertise, or sell your information, ever.
We will migrate your stored content to the latest file formats over time.
Your files are triple backed up & secure. We will protect them for generations.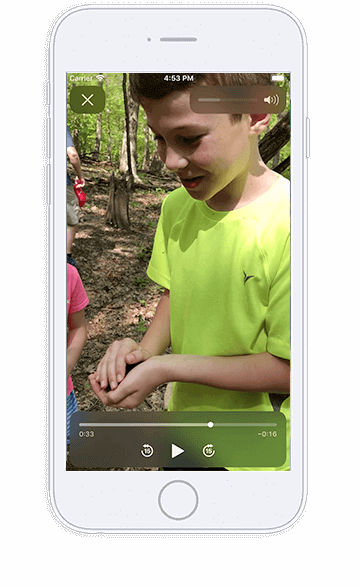 Your Story
Quickly sync, back up, and upload high resolution files anywhere, anytime.
Organize and find files easily with tags, albums, descriptions, and search.
Connect, share, and collaborate with your friends & family in FOREVER.
Create beautiful photo books, cards, and other archival quality photo gifts.
Trusted by organizations everywhere.
FOREVER® is your complete memory-keeping solution.